We Are Your Beauty Besties
On the morning of your big day, let the artists at Lyndsay Simon Beauty bring the beauty studio to you in the comfort of your own home, hotel, or bridal suite. Lyndsay and her team use high-end, professional products to give you a look you'll obsess over, both in person and on camera. The experience of your artist, along with top-of-the-line waterproof, sweat-proof and tear-proof techniques and products will keep your makeup and hair looking fresh throughout the day and night, ensuring you're always camera-ready. Worried about the heat melting your makeup during your summer wedding? Don't sweat it! You're prepped, primed and set for a 16 hours of celebration. Don't worry about your perfect curls dropping from the humidity – we've got you covered!
Our artists work extensively with you to determine your specific style and beauty personality in order to design a look that's perfect for you. We make sure to be more than just your personal beauty expert – you'll leave your makeup and hair trial with new friends who are passionate about making your getting-ready process comfortable and fun. Your bridal party will love being a part of the experience, and will have looks that complement you to ensure balance and cohesiveness in photos you will cherish for a lifetime.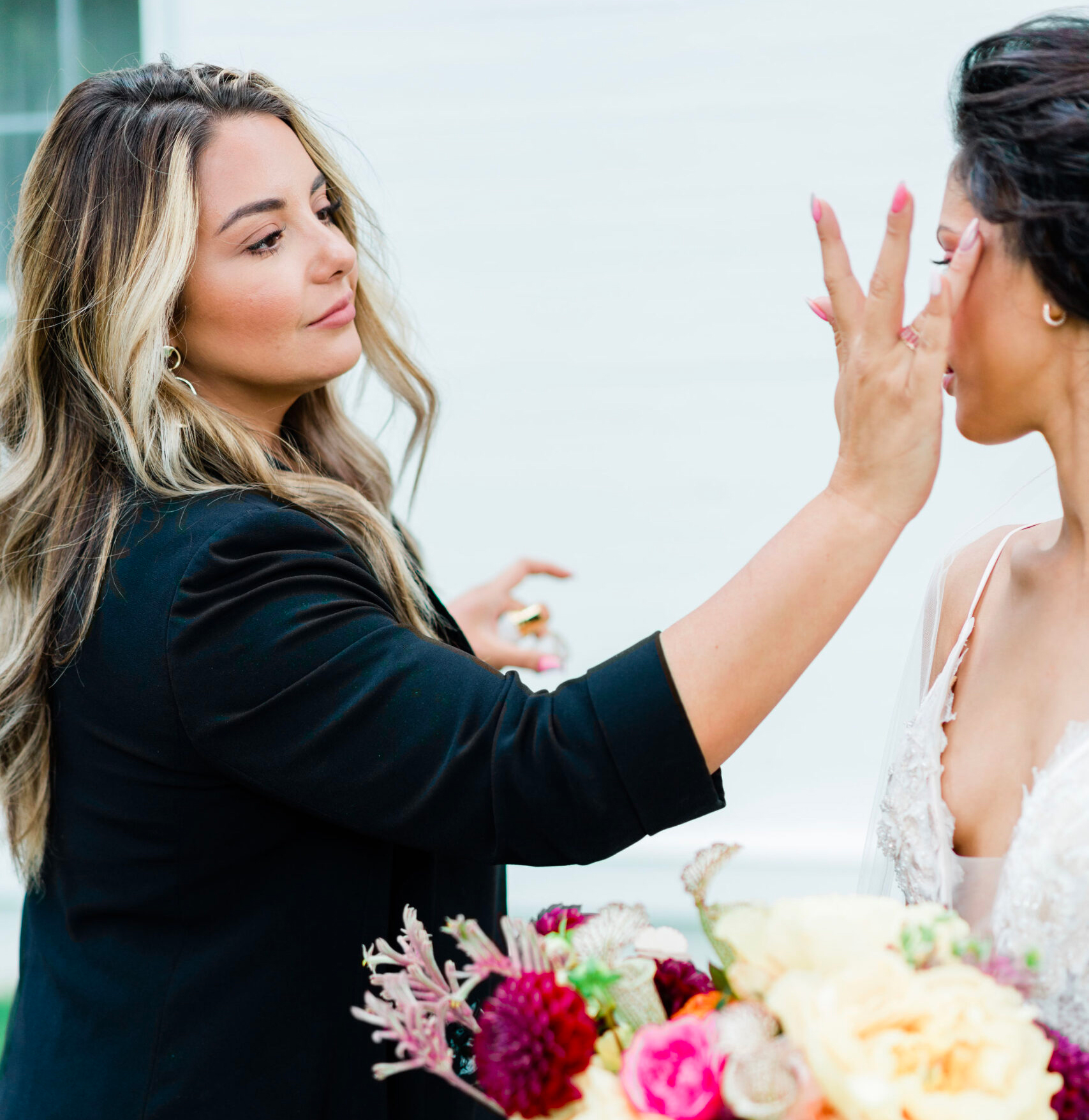 Lyndsay Simon; Owner and Master Makeup Artist
Lyndsay Simon, the owner of Lyndsay Simon Beauty, is one of the most sought after professional makeup artists in New England specializing in event makeup and print beauty. With 10 years of experience in the beauty industry, she brings a unique approach to each makeup application with a combination of attention to detail and pulse on the latest techniques. She prides herself on her ability to connect with clients on a personal level which allows her to design the perfect look for their unique style.
With her passion and expertise, Lyndsay leads a team of 15 talented professional artists who share her philosophy of delivering natural beauty as part of a luxurious, customized experience. She continues to hone her craft as one of the top makeup professionals in the Boston area and has trained under some of the biggest names in the industry. Outside of the bridal world, she has worked for clients such as Rashida Jones, Guster, Vogue Italia, HBO, E!, Reebok, Fila, CVS, Harvard, Mass General and more.
In an industry driven by outward beauty, Lyndsay empowers women and men of all ages, races, and backgrounds to feel beautiful in their own skin with or without makeup.